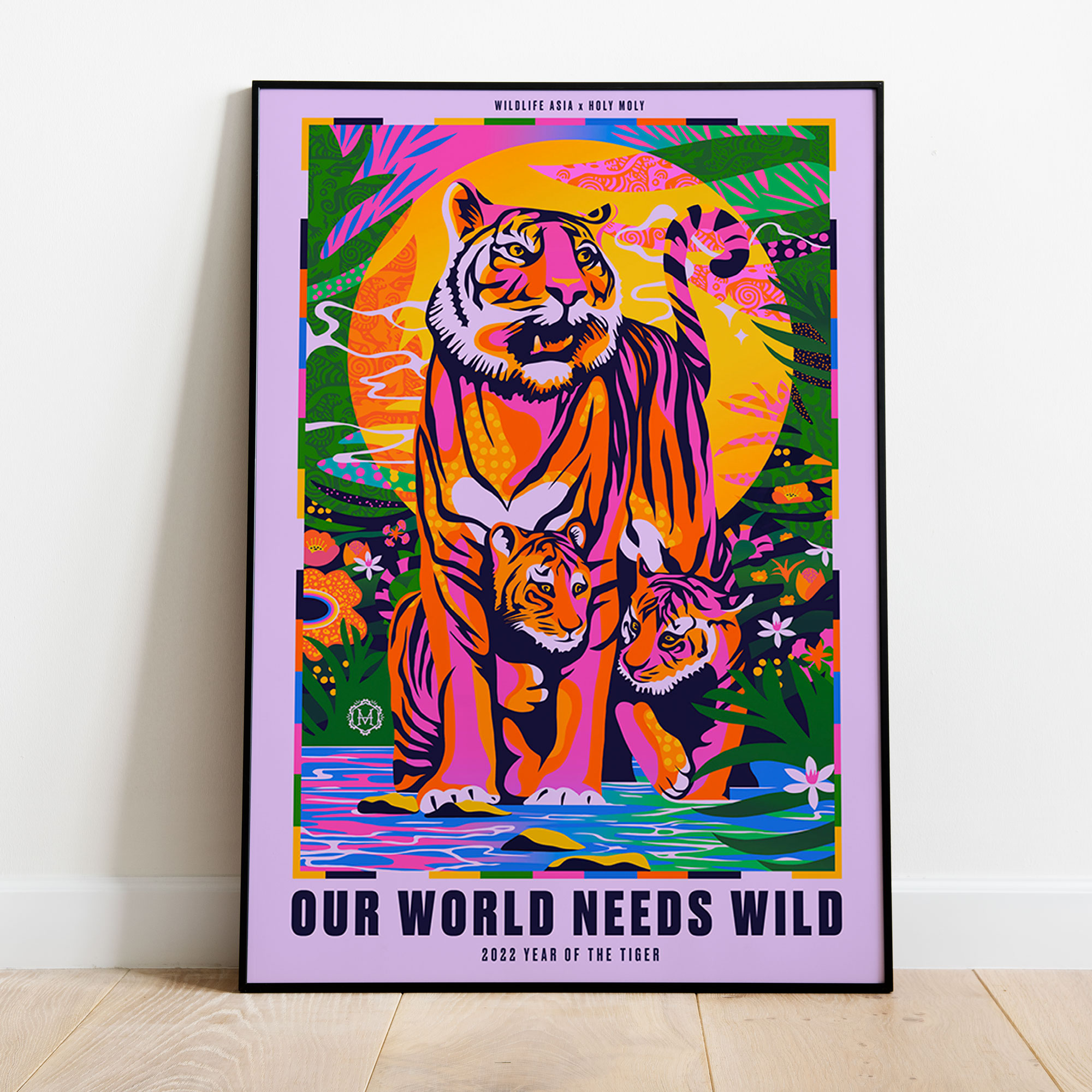 Wildlife Asia Launches 'Our World Needs Wild'- Year of the Tiger 2022
Led by Wildlife Asia, 'Our World Needs Wild' is an exciting creative partnership with UK artist Holy Moly, to raise much needed funds for wild tigers through original art.
Launching in the Year of Tiger, 2022 is an important year to get tiger conservation to the top of the agenda. It is 12 years since tiger conservationists, scientists and governments came together and pledged to double tiger numbers in the wild by 2022 – known as TX2.
In some areas in tiger landscapes in Asia wild tiger numbers are increasing, such as in Nepal, India and Bhutan. But in Southeast Asian countries they are slipping towards extinction due to illegal poaching and habitat loss. Help us to protect the populations on a knife edge in Indonesia, Thailand and Myanmar.
If we act now to live more sustainably, we can help tigers and our own species survive an uncertain future.