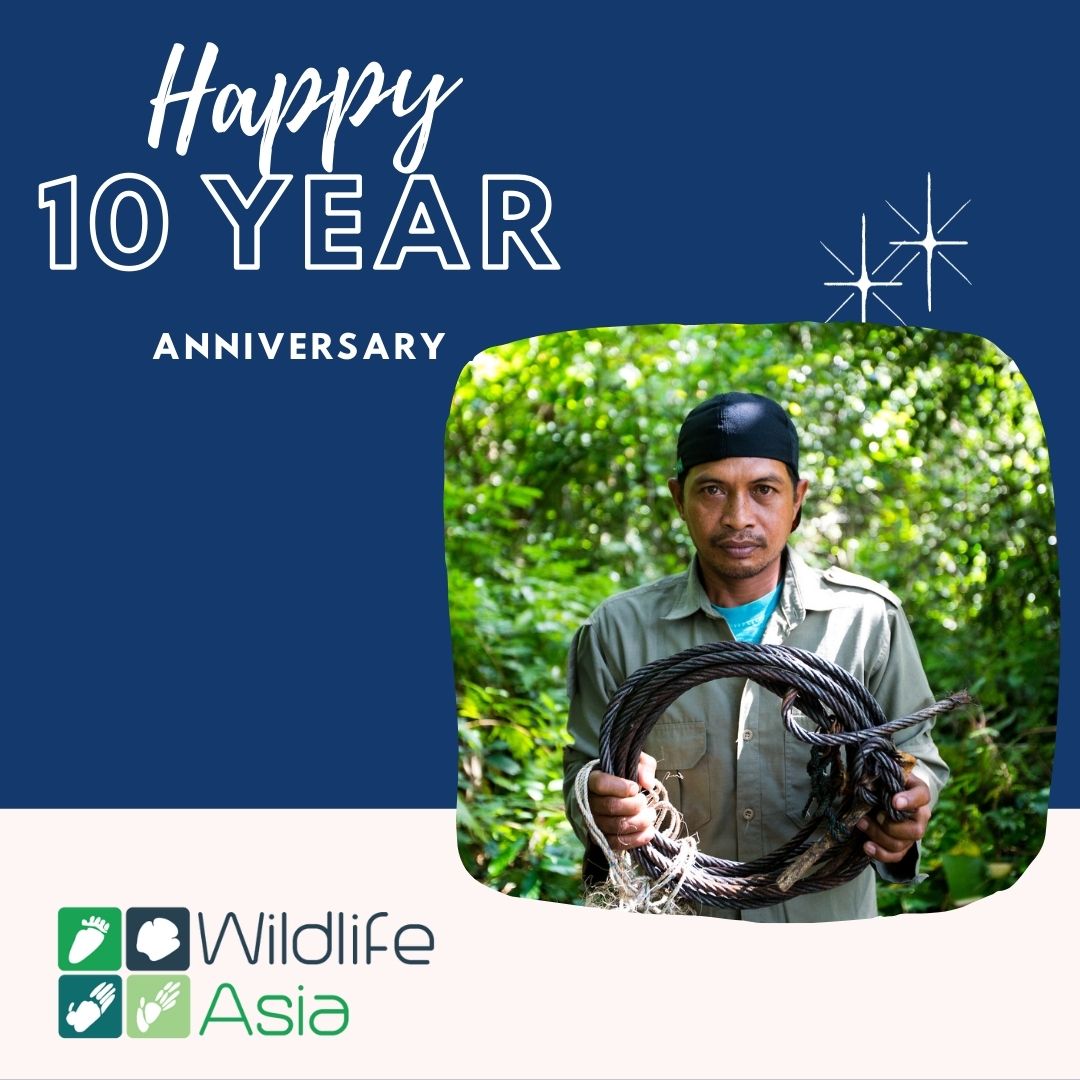 Wildlife Asia turns 10!
In November we were excited to celebrate the 10th Anniversary of Wildlife Asia. From small beginnings as a collaboration between a group of like-minded, species focused NGO's, has grown a well-respected, authentic conservation organisation, supporting communities and partners across Asia to implement effective wildlife and habitat conservation projects. In lieu of a party, we acknowledged this achievement on social media, with 10 days of highlights over the last decade. Be sure to visit our Facebook page to see how far we've come.
Congratulations to all of our field teams, who of course have been working at this for far longer than 10 years. We admire and respect your commitment and diligence and we hope that we can continue to stand beside you as we all work together for a brighter future!